We produce high quality housing
I am delighted together with my employees to be able to offer outstanding projects that live up to the ever-growing desires of our clients for a secure and lasting investment. We are always focussed first and foremost on high-end architecture and excellent workmanship.

We are convinced that the key to any long-term success lies in maintaining a working relationship of mutual trust with our clients.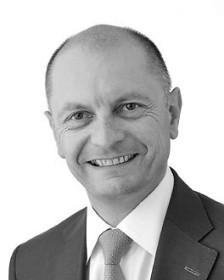 Open CV
Our
goal
Satisfy our client's expectations through a unique combination of trust and partnership.
Our
challenge
Based on our longstanding experience in the real estate market and our expertise as a developer and constructor, we integrate the highest specifications possible in all relevant criteria such as location, build quality and sustainable technology.
Our
values
We pride ourselves in the traditional values such as reliability, integrity and responsibility.
Our services
Site acquisition

Any successful project development stands and falls by its location. Hand in hand with today's modern urban development we have made it our job to seek out the best locations, recognise potential and offer our clients an accommodation and investment opportunity of enduring value.

Design

Our carefully considered choice of architectural and planning partners already ensures the highest levels of quality in conception from the outset of each project. Our experience and know-how in apartment construction enables us to coordinate to perfection all those involved in the project. The result is the ultimate in home comfort for our clients.

Exclusive sales

Our projects are underpinned by ideas, emotions and concepts. It is precisely these notions that we wish to convey through our comprehensive and precise development. For this reason, sales are handled exclusively by our staff.

Client support

Apartments are unique - they are as varied and diverse as the people who live in them. For this reason, we always give priority to our clients and their wishes. With our multilingual team (speaking Luxembourgish, German, English and French) we are able to offer personalised customer support throughout the duration of the project ensuring your residential dreams come true.

Construction

Our expertise as a constructor enables us to guarantee the quality of the execution during the entire construction phase and thus secure the investment of our clients in the long term.

After-sales support

When we hand over the apartment keys we open the door to a whole new living experience. It is also important for us to stay in touch with our clients after the actual end of the project.
Key
figures
7

/

spoken languages




to welcome you

350

/

apartments




realized

60

/

apartments




in progress

9.000

/

m²




in development